Without ice cream, there would be darkness and chaos.
Tuesday, July 17, 2012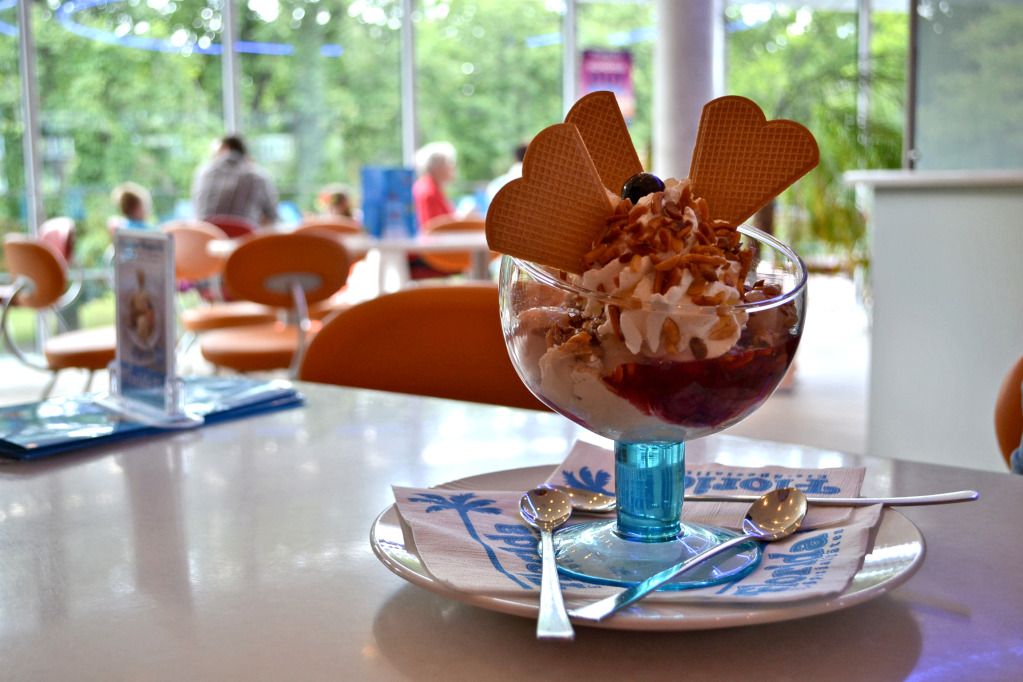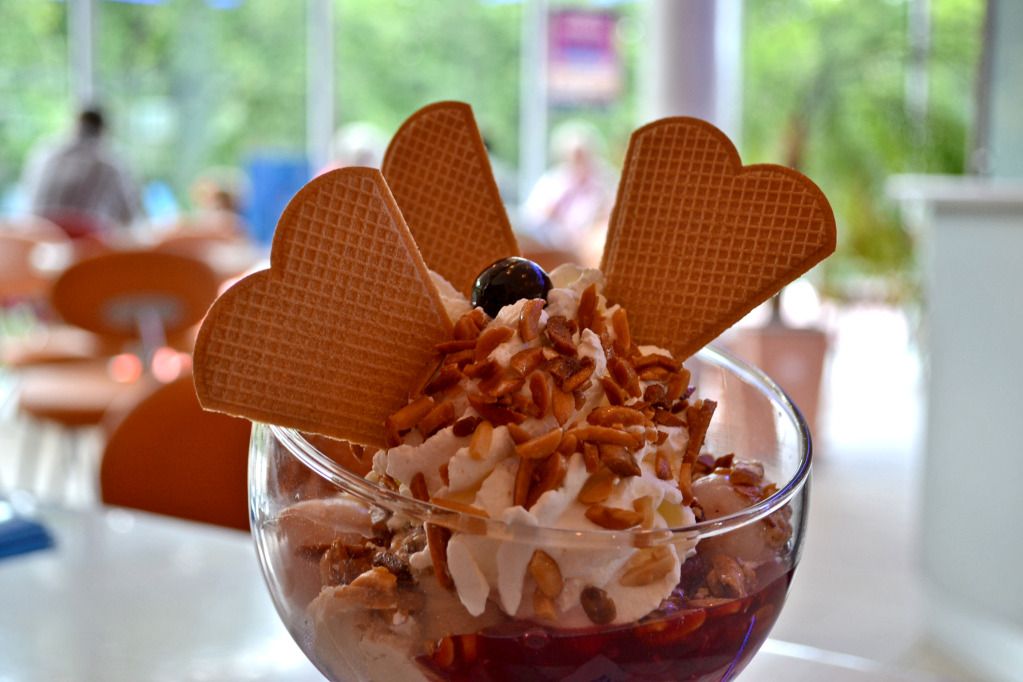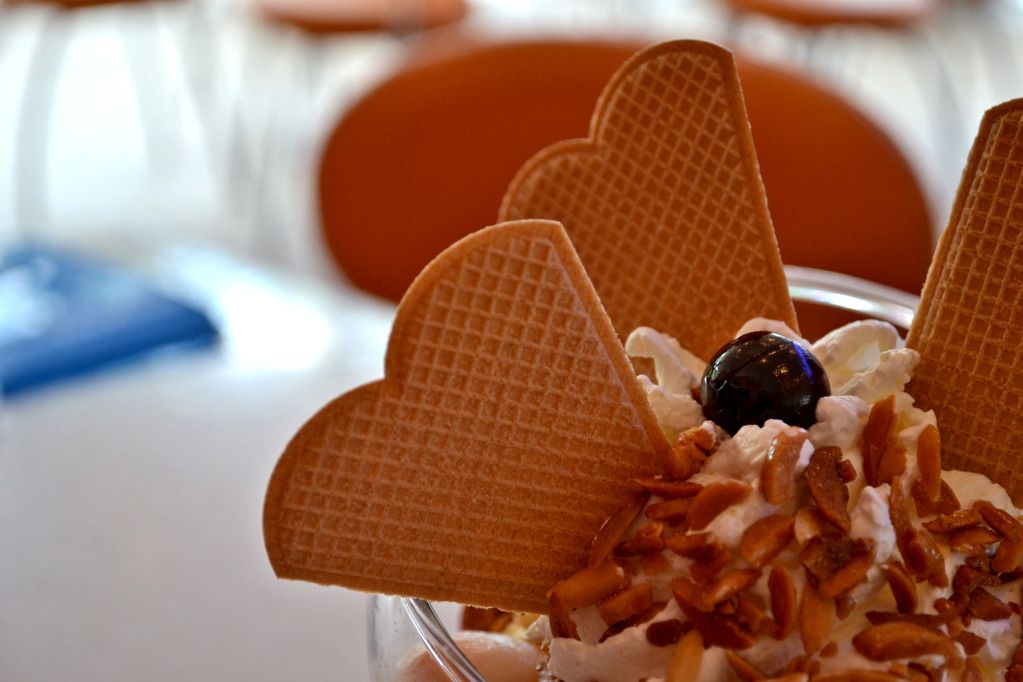 Glaubt mir, der Eisbecher sieht leckerer aus, als er es eigentlich war. Der Litschi-Becher sah zwar unglaublich ansprechend aus und auch die Waffeln, die ich wörtlich zum Fressen gern hab, waren 1A, aber die Früchte selbst ... Schmeckten wie 1 kg Zucker und tausend Jahre in der Dose gelagert. Und statt dem Kern war eine komische

Knusperfüllung

drin. Urgs. Dafür war das Eis selbst richtig gut. So wie immer.