I am good but not an angel.
Saturday, September 08, 2012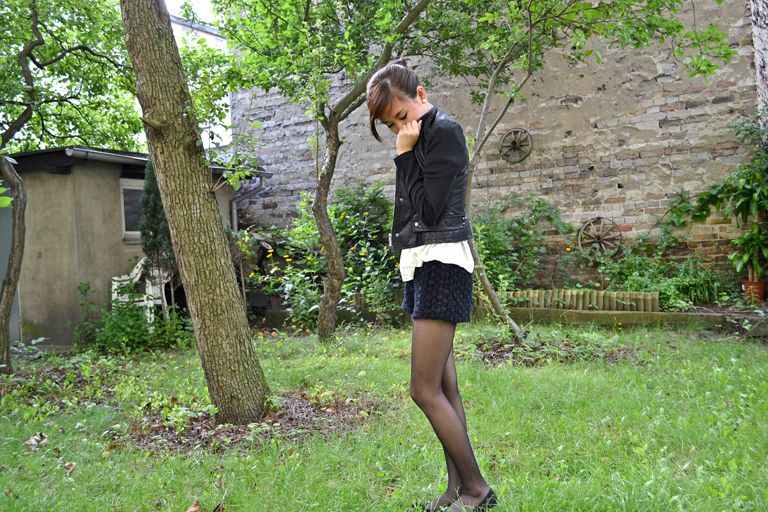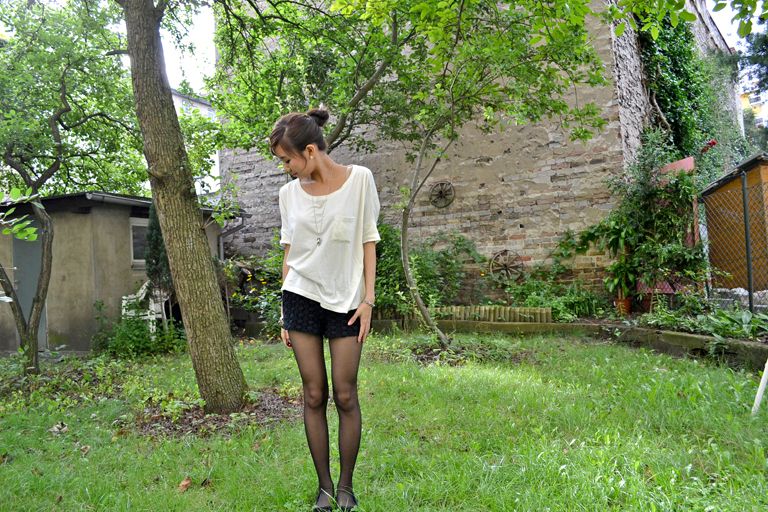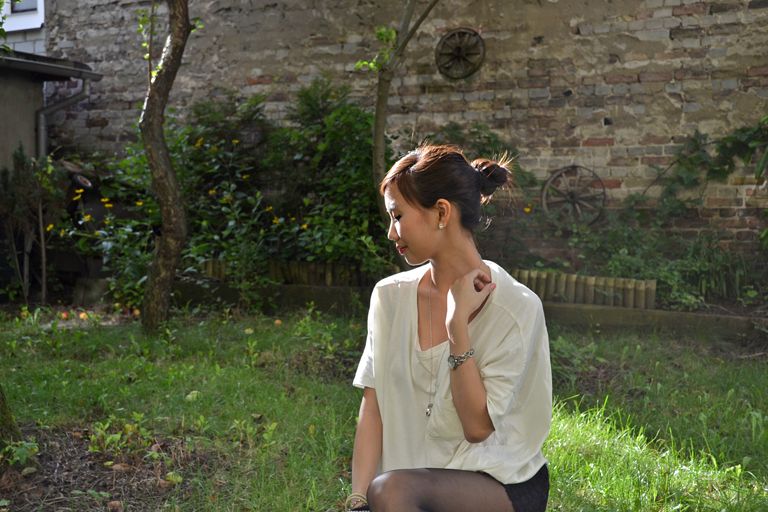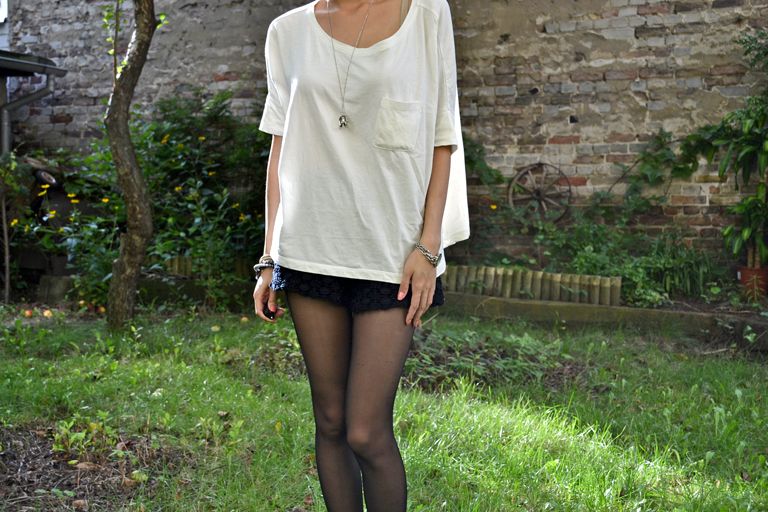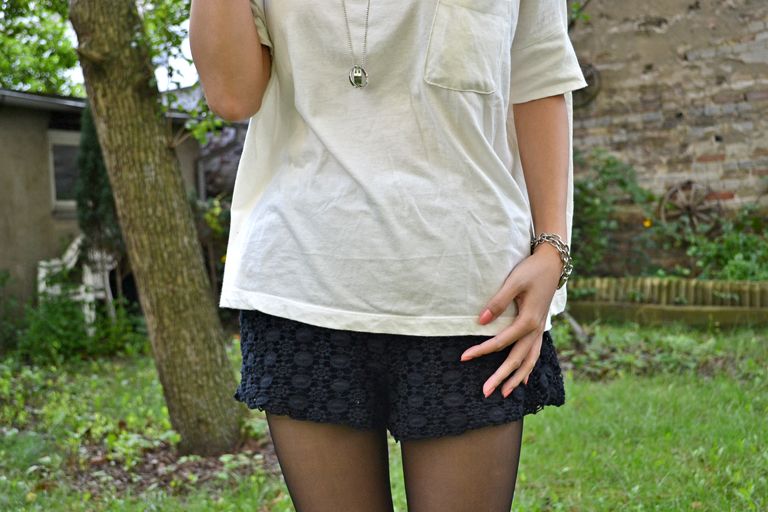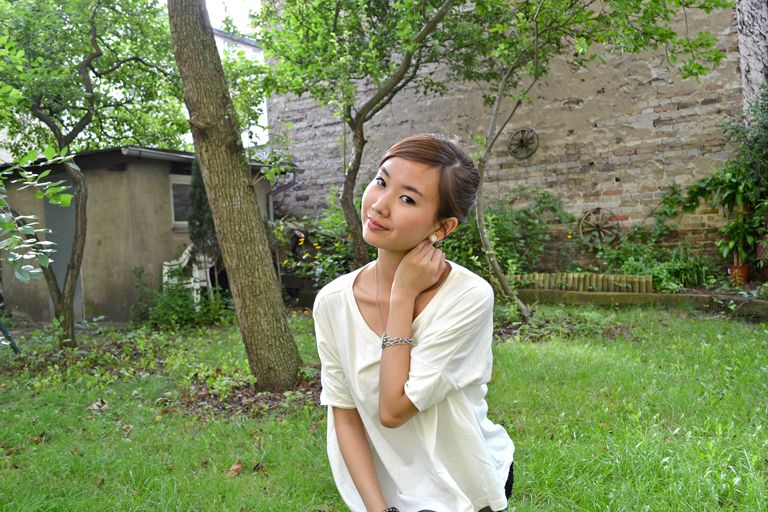 Oversized Shirt: Soup | Crochet Shorts: Zara | Leather Jacket: GGPX New York | Ballerina: Deichmann
Heute mal eine kleine Bilderflut für euch. Mir haben einfach viel zu viele der Fotos gefallen, dass ich sie hätte

eingrenzen

können. Und ja, ich bin noch immer in das Oversized Shirt verliebt, am liebsten würde ich es Tag und Nacht tragen! Damit ich nicht jeden Tag gleich aussehe, musste ich es schon hinten in meinen Kleiderschrank verbannen. .___.
Die Crochet Shorts habe ich im koreanischen Zara Sale ergattern können und bin sooo glücklich darüber! Obwohl ich eigentlich nur die weiße haben wollte, ist diese hier auch noch mit ins Einkauftütchen gewandert und was soll ich sagen? Sie gefällt mir sogar um Längen besser! :P
I still love my oversized shirt from Soup. I really could wear it all the time without getting annoyed of it. This must be true love!
I bought the crochet shorts at the Korean Zara Sale and I'm very happy about it. Actually I just wanted the white one but now I like the black better, haha.