You gonna miss me when I'm gone!
Monday, October 01, 2012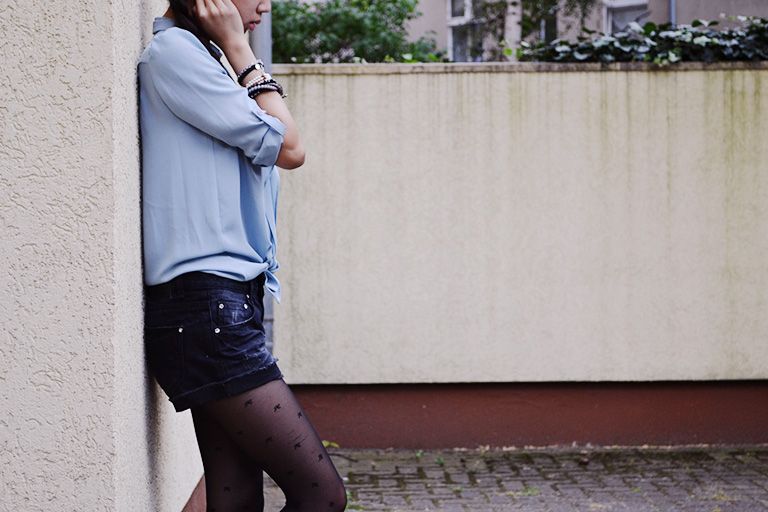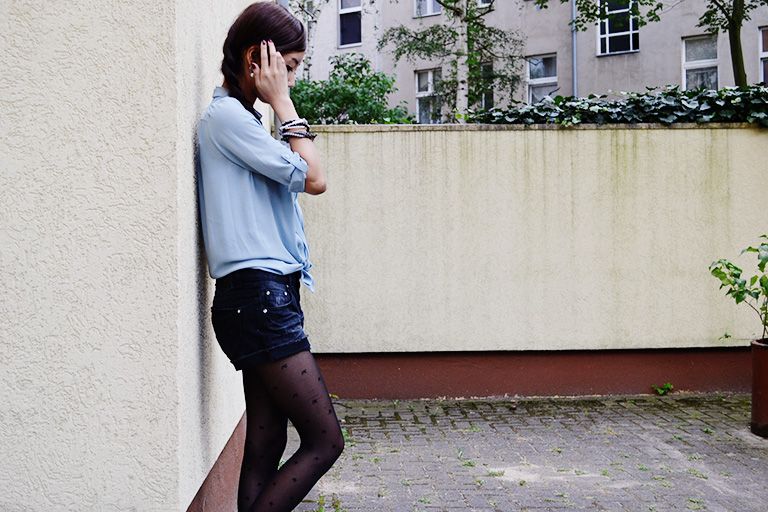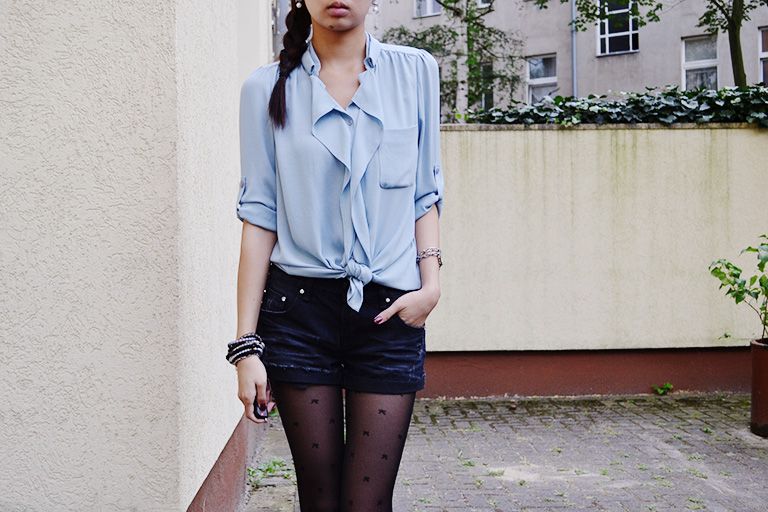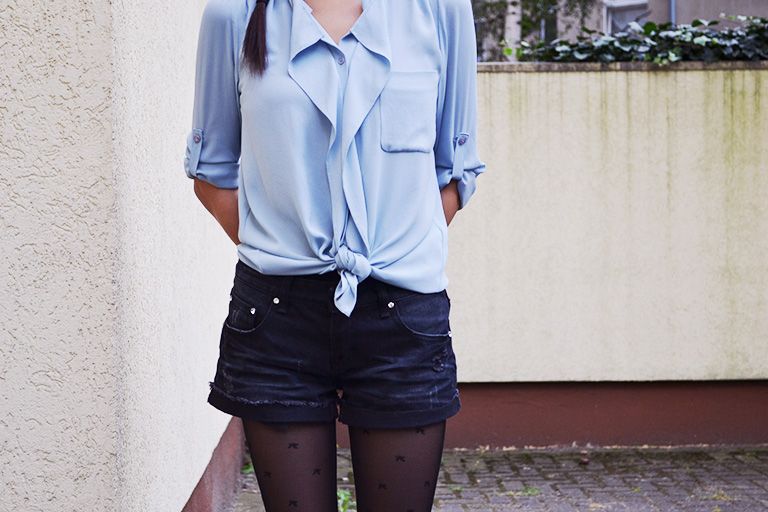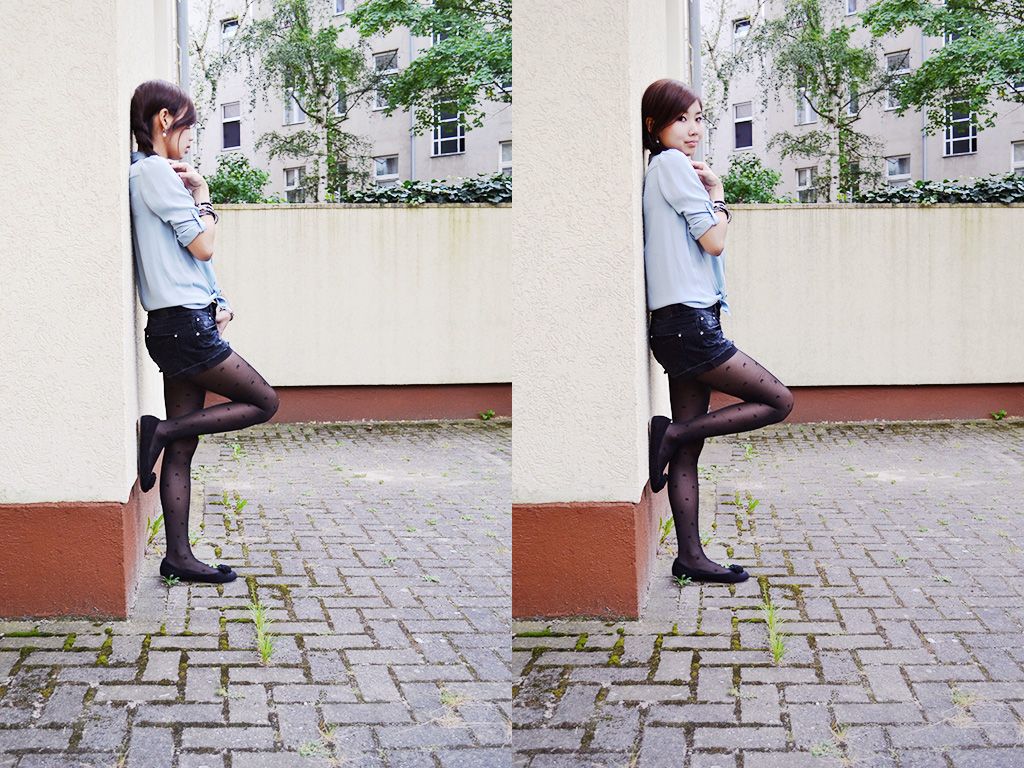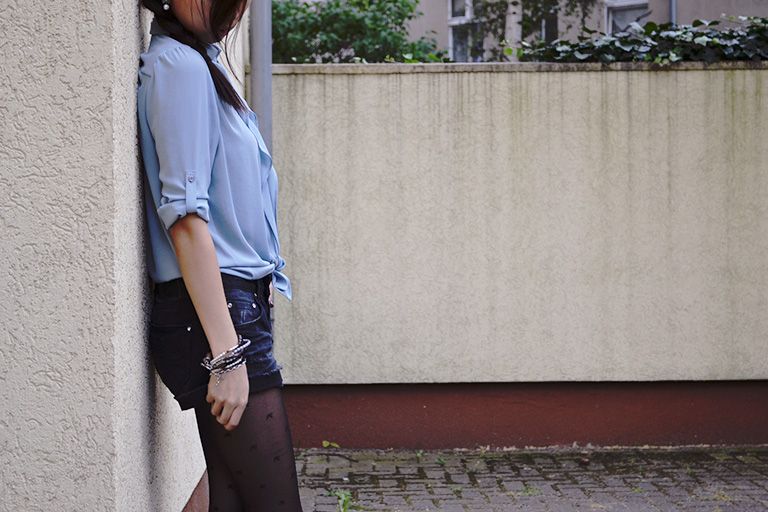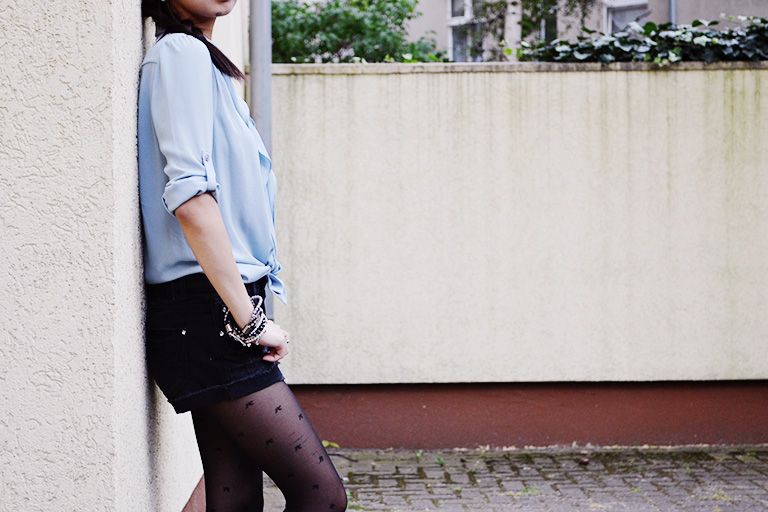 Blouse: Zook | Shorts: H&T | Ballerina: Deichmann | Watch: Esprit | Bracelets: amor, Mad Girl etc.
Während ich diesen Post abtippe zockt mein Freund gerade

MineCraft

. Was er da genau macht? Weizen pflanzen, Zombies niedermetzeln, versuchen, seinen Charakter nicht verkrüppeln zu lassen. Sein Ziel? Eine große Rinderfarm eröffnen! :D
Okay, genug

Quatsch

. Das Outfit oben trug ich schon Anfang September, als es noch ein wenig wärmer war. Wie ihr bereits hier gelesen habe liebe ich zurzeit die Kombination aus Blusen, Shorts und gemusterter Strumpfhose. Und diese mag ich besonders gern! Ich ärgere mich immer noch, die nicht auch noch in rosa mitgenommen zu haben ...
Und endlich kann ich sagen:

WILLKOMMEN OKTOBER!!
My boyfriend's playing MineCraft while I am writing this post. It's really cute watching him when he fights against a zombie

(and get killed ...)

or tries to lure a cow with wheat. :D Guys and their games ... ;P
Anyway, I really love this blouse. I adore it. I should have bought the pink one too ... Whatever, what I wanted to say was:
WELCOME OCTOBER!!