I lost my coat, hopefully someone didn't jacket.
Sunday, November 18, 2012
Wenn es draußen stürmt und schneit und der Wind einem die restlichen Blätter ins Gesicht pustet, möchte man sich Zuhause natürlich am liebsten mit einer heißen Tasse Kakao im Bett verkriechen. Ist man allerdings gezwungen wie ich das Haus zu verlassen, müssen dringend ein paar hübsche und vor allem funktionale (!) Helferchen her.
Aus gegebenen Anlass zeige ich euch mal meine Jacken, die ich im Herbst und Winter am öftesten trage. :) Viel Spaß!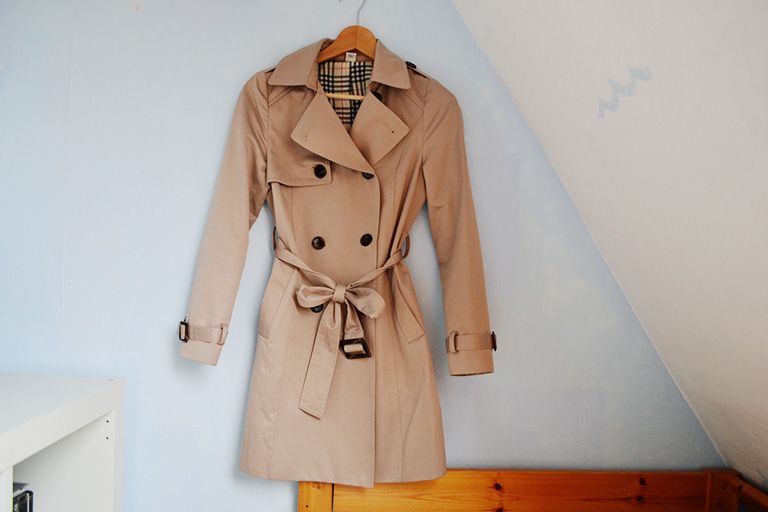 No Name Trench Coat
Eigentlich ist es der meiner

Schwester

. Doch ich klaue ihn ihr regelmäßig, da ich meinen nicht mehr vom Design her mag und ich erfolglos auf der Suche nach einem Neuen bin.
GGPX New York Leather Jacket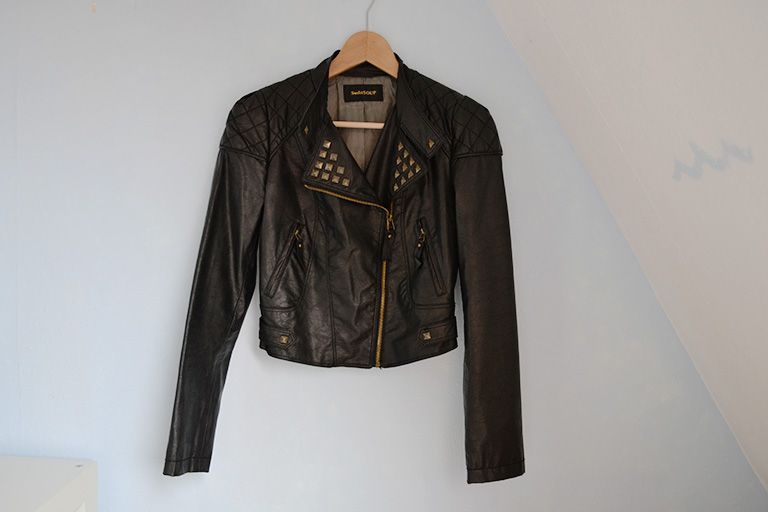 Sweet Soup Studs Leather Jacket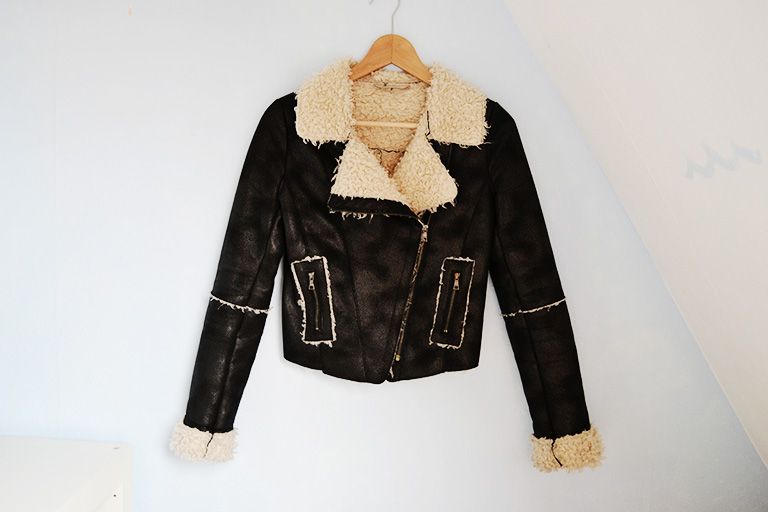 Ulmia Staff Shearling Jacket
Meine drei über alles geliebten

Lederjacken

. Viel gibt es zu ihnen nicht zu sagen. Am liebsten hätte ich noch eine schöne

dunkelbraune

oder

cognacfarbene

. Aber dann aus Echtleder.
H&M Coat
Mein treuster Begleiter! Den habe ich mittlerweile 3-4 Jahre und liebe ihn noch immer!

(Ja, ich wachse seit einigen Jahren kaum mehr ... T_T)

Für den Winter mitunter zu dünn, aber das vergesse ich leider gern mal, weil ich den so liiiebe!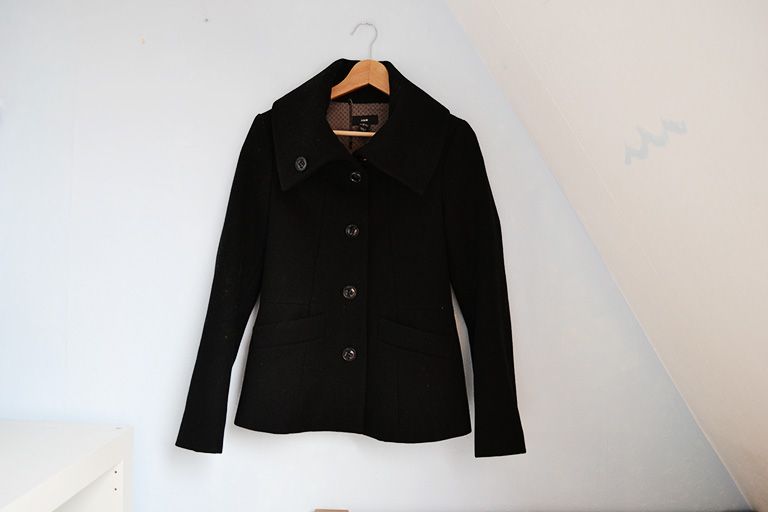 H&M Jacket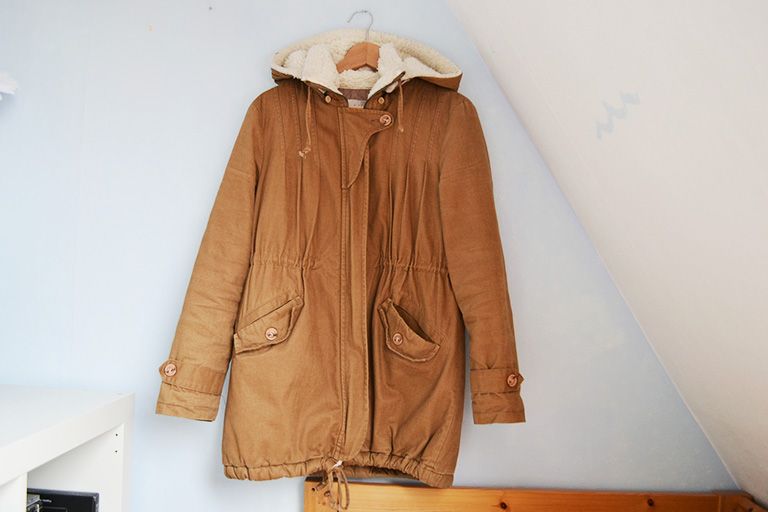 Blureiss Parka
Diesen hier habe ich seit 1-2 Jahren und trage ihn, sobald es kühler wird, ununterbrochen. Ich liebe das kuschlige

Fell

in der Kapuze und die Farbe des Mantels.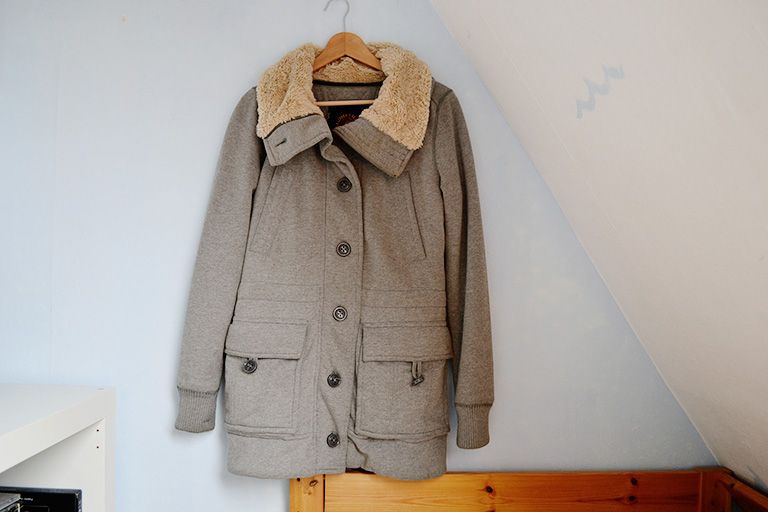 WHO.A.U Duffle Coat
Dieser leicht unförmig erscheinende Begleiter gehört zu einer meiner

Lieblingsmarken

und hält mich selbst im Winter warm. Doch bei

sibirischen

Minusgraden

muss ein anderer her ...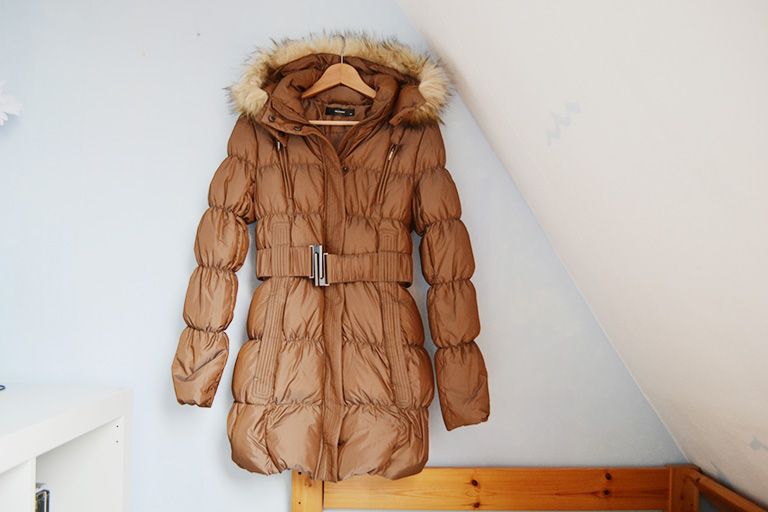 Hallhuber Duvet Coat
Meine allerneuste Errungenschaft: der Hallhuber Daunenmantel in

Milchkaffee

(was für eine leckere Farbbeschreibung :9)

! Seit Jahren bin ich ohne Daunenjacke durch den Winter gekommen, da ich nie den richtigen gefunden habe und bald hatte ich auch meine

Hoffnung

aufgegeben. Doch dann habe ich Papa zum Designer Outlet Berlin geschleppt, da ich noch einen

VIP Sale Pass

offen hatte und schwupps - ohne viel nachzudenken und Ansprüche zu setzen - wurde dieses Schmuckstück hier gekauft. Ich freue mich auf die kommenden Winter, in denen ich nie wieder frieren muss! :D
Habt ihr auch eine Vorliebe für Mäntel und Jacken? Zeigt eure mal her!
Here are my most favourite coats and jackets in autumn and winter.
Do you also love jackets? Show me!
Thank you to all my (new) followers! I have never imagined my blog will be "popular" in a way. You are awesome, guys!
♥