I said I'd never let you go but I never did.
Wednesday, November 28, 2012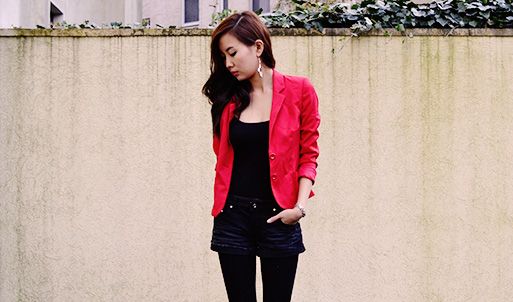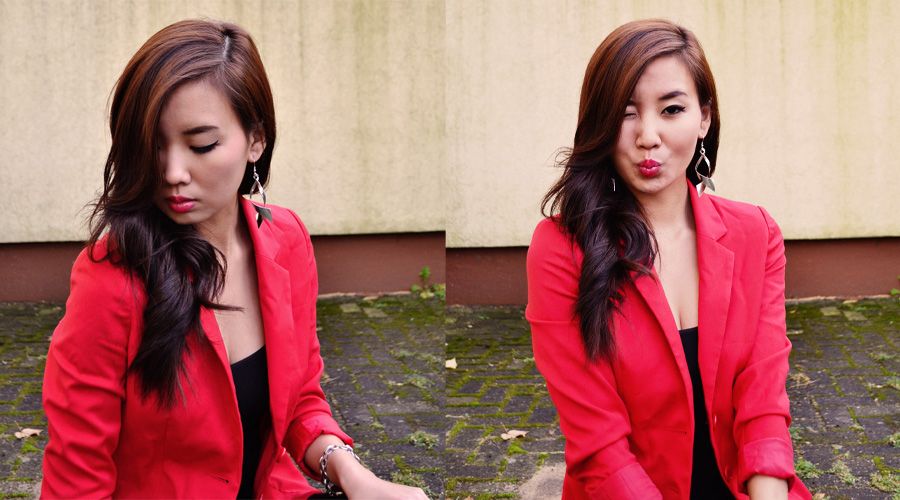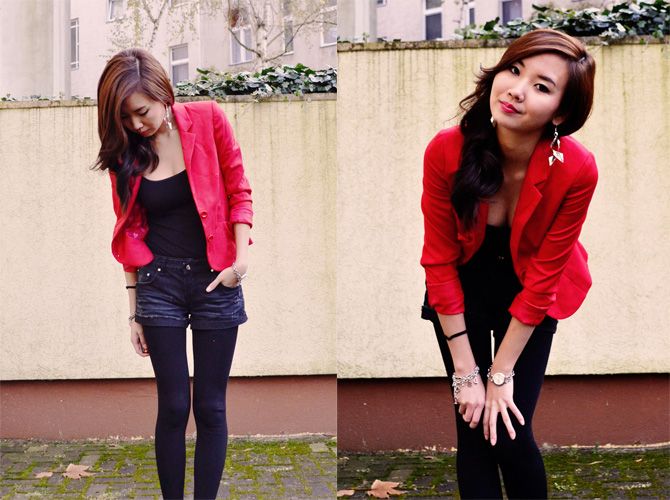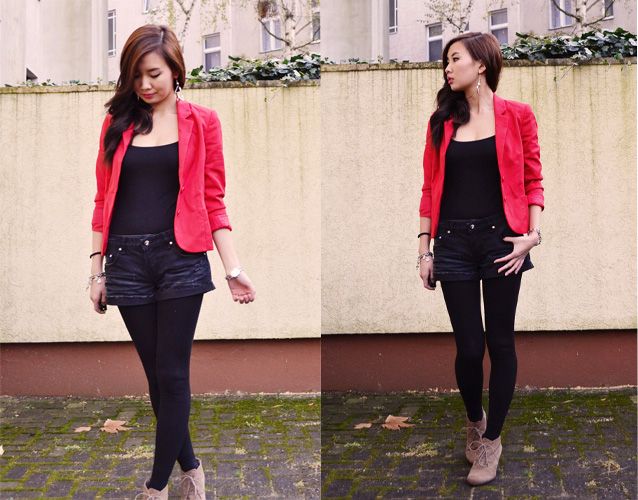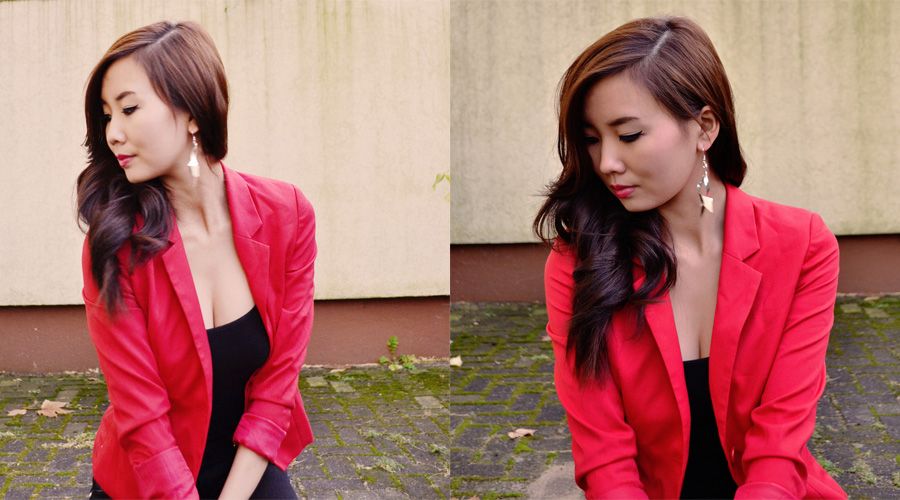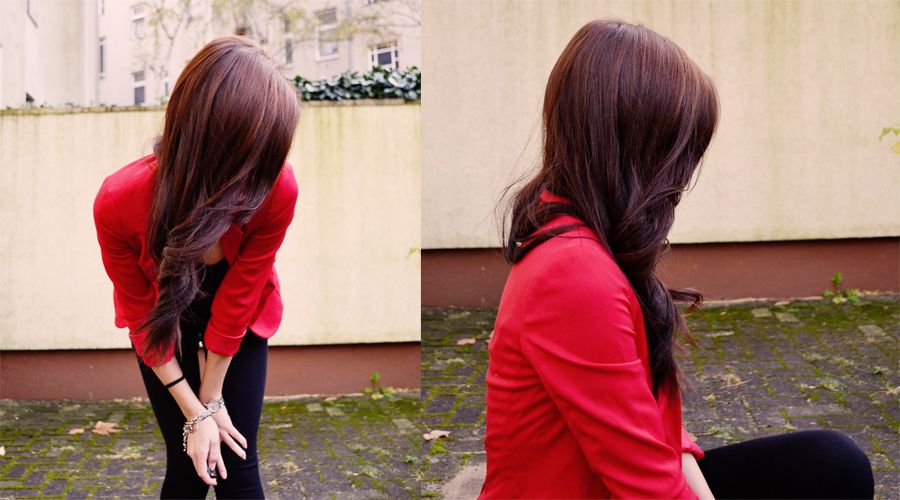 Top: H&M Devided | Blazer: H&M Divided | Shorts. H&T | Booties: Tamaris | Earrings: Pimkie | Watch: Esprit
Rot

ist meine Farbe. Absolut.
Na ja, es war nicht immer so. Noch bis vor einigen Jahren mied ich Farben außer weiß, s
chwarz,

grau

und

braun

.

Blau

. Das war's aber so gut wie. Und jetzt ... Krieg ich von

mint

,

pink

,

rosa

,

beige

,

sand

,

türkis

,

petrol

und

ROT

nicht mehr genug! Nur

orange

meide ich nach wie vor wie die Pest, bäh.
Der Blazer ist im Übrigen neu. Und die Vorliebe für rot ... Freund hat abgefärbt. -_-
Diesmal ist mein Posttitel von einer neu entdeckten Band von "mir"

(ja, ich danke meinem supersüßen Freund)

: A Day To Remember. Übrigens sind sie Juni 2013 im Rock am Park ... Wenn ich das nötige Kleingeld hätte: SOFORT!
(Irgendwie ist alles aus dem Post von meinem Freund geklaut ... Hm ...)
Nebenbei: Mira verlost auf ihrem persönlichen Blog ein komplettes Layout. Na wenn das mal nicht ne tolle vorweihnachtliche Sache ist! :)
I looove
red
! For a long time I avoided any colours but now I love it to attract attention with bright and shiny colours. Uhhh, I love them so much!
And please listen to this video! A Day To Remember is just awesome!