It's time to change.
Wednesday, November 07, 2012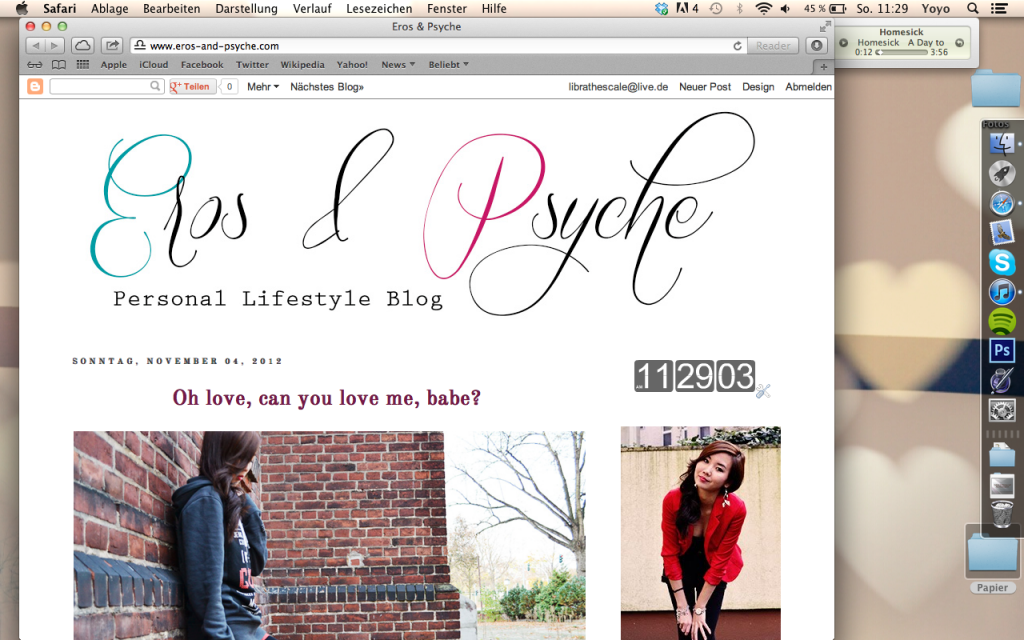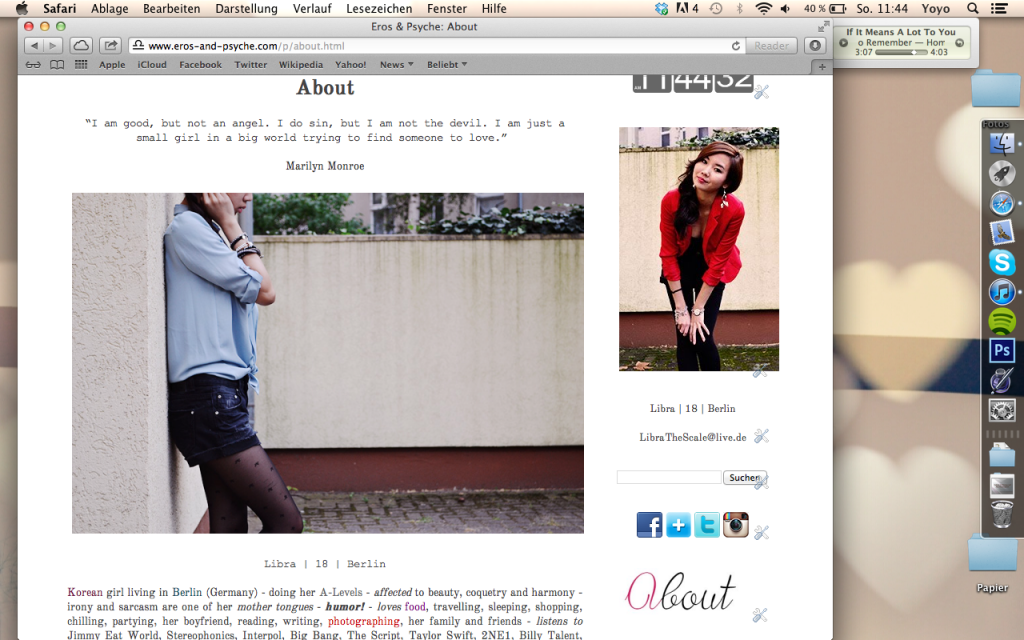 Nach wochenlanger Unentschlossenheit und Faulheit habe ich es nun endlich doch durchsetzen können: Mein neues Layout. Das

Grundgerüst

ist geblieben, doch nun gibt es bspw. die hübschen Social Network Icons, die ich schon vor über einer halben Ewigkeit einfügen wollte. Ebenfalls ist der Header nach diesem mordsgroßen, überschnörkeligen Ding nun feiner und nicht mehr ganz so heavy. Außerdem, habt ihr das Infinite Scrolling schon entdecken können? :D Feine Sache, find ich.
Ebenso habe ich meine About Page optimiert, schaut mal vorbei! :)
Vielen lieben Dank an den wohl besten Blogger-Tutorial-Blog Copy Paste Love, der selbst so hilflosen

Amateuren

wie mir HTML, CSS und Java nicht mehr ganz so bedrohlich erscheinen lässt und an einen meiner Lieblingsblogs light and dark, der mir die Icon-Frage ganz easy gelöst hat. :)
I've got my new layout!
New: header, social network icons, infinite scrolling and page About
Thanks to Copy Paste Love and light and dark fot the help! :)