Nothing burns like the cold.
Saturday, December 08, 2012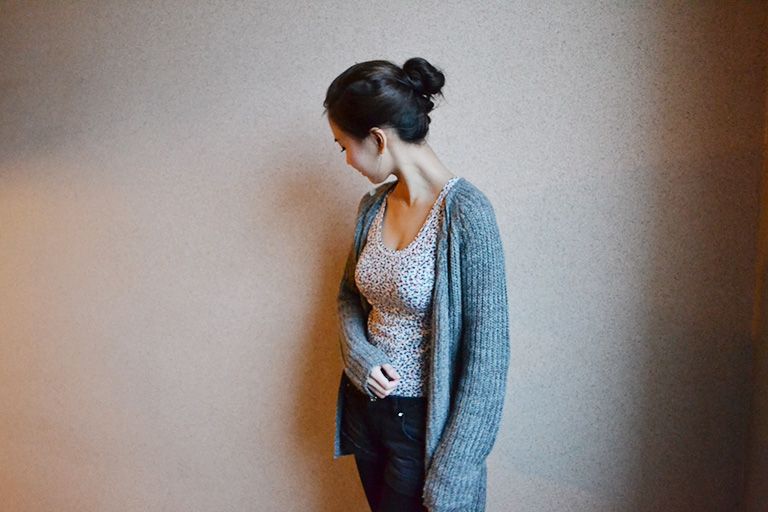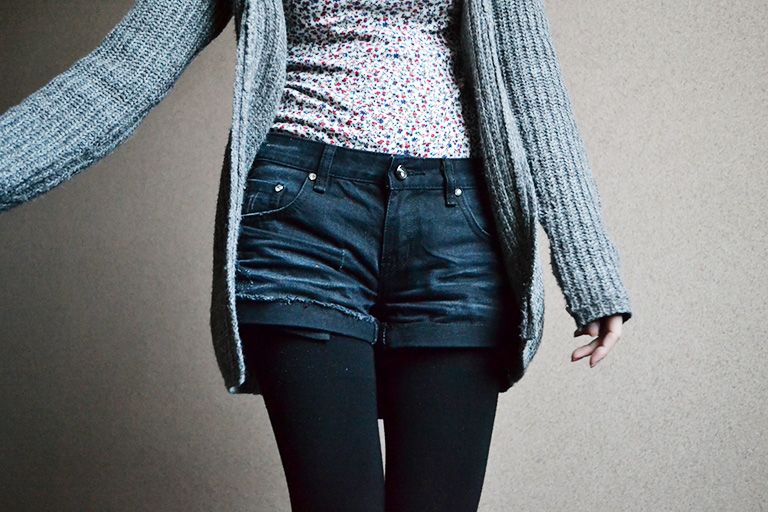 Top: Uniqlo | Knit: Gina Tricot | Shorts: H&T | Earrings: Pieces
Seit Donnerstag pünktlich zum Nikolaus hat auch in Berlin der

Winter

Einzug gehalten - Ihr hättet mein
verdutztes Gesicht sehen sollen, als ich morgens aus dem Fenster geschaut habe und der Boden mit einer mehrere zentimeterdicken weißen Schneeschicht bedeckt war. Das habe ich zuerst gar nicht glauben können. :D
Da die Tage bis zum 21. Dezember immer kürzer werden, wird es natürlich auch schwieriger mit dem Outfitfotos. Daher dieses hier aus unserem Treppenhaus. Durch das schräg durch das Fenster fallende Licht wurde sogar ein natürlicher Vignetteneffekt erzeugt. Na vielleicht ist der Winter doch nicht so trüb und grau wie wir denken. ;)
Ola Amigos!
Winter finally arrived Berlin this Thursday to St Nicolas' Day. I was so surprised snow was lying on the streets outside. I really couldn't believe it, haha.
This time I took my photos in the stairwell at our house. Surprisingly I really like the new ambiance because of the soft light. Well, maybe Winter's not that bad. ;)
Many of you asked for the name of the nail polishes:
Kiko 317
and
The Face Shop PK109
! :)