Snow White Queen.
Sunday, December 16, 2012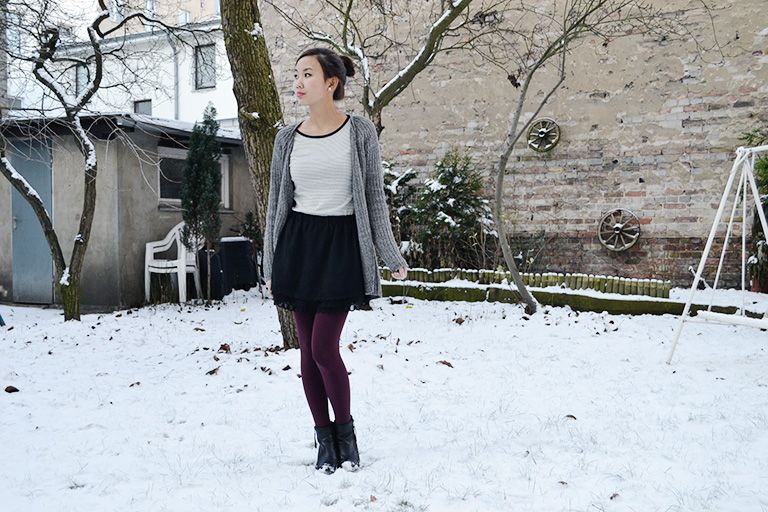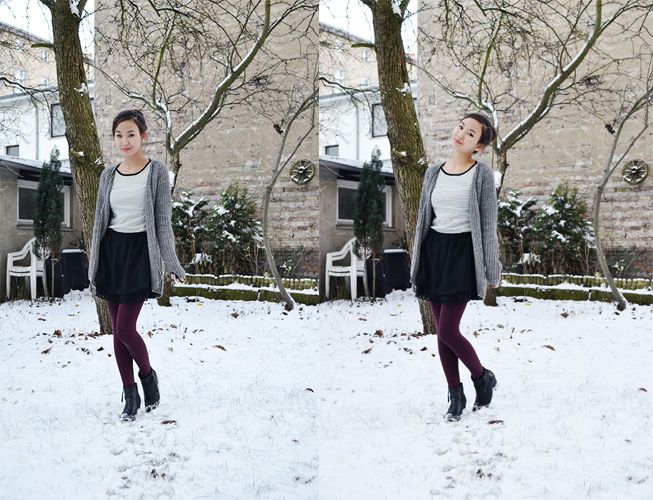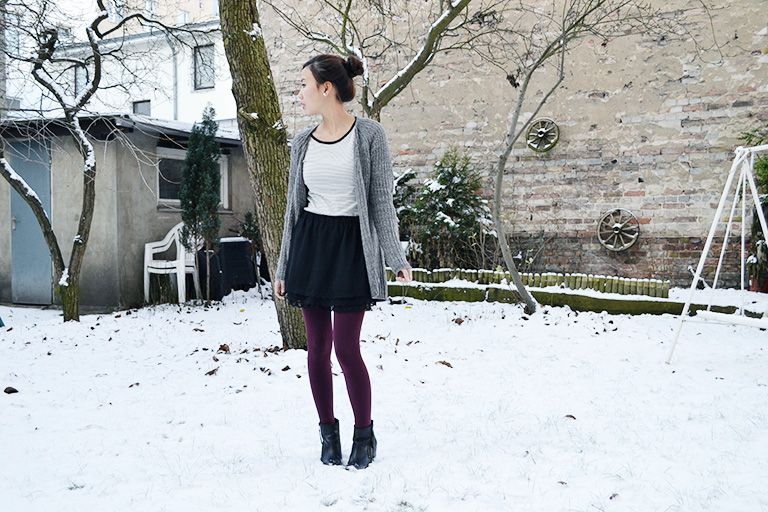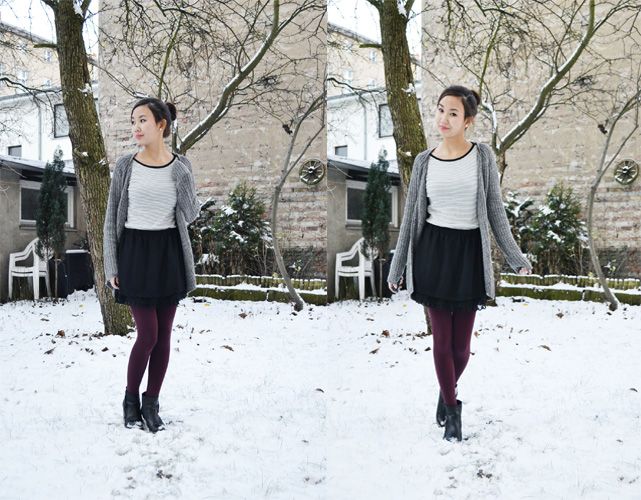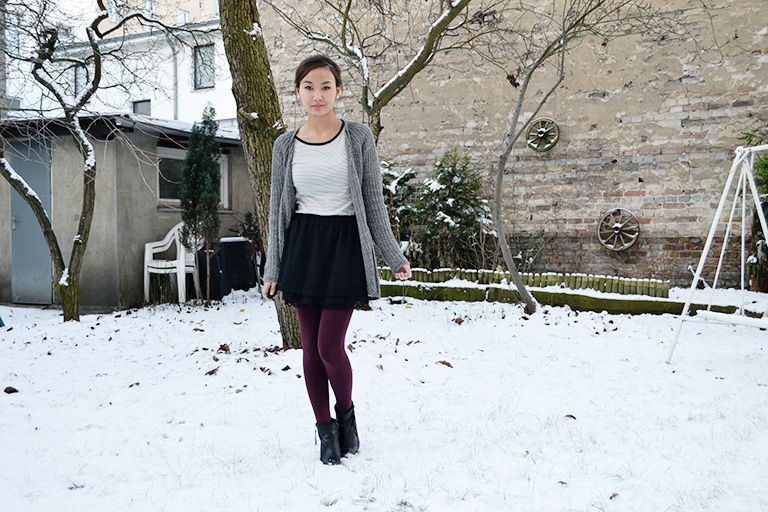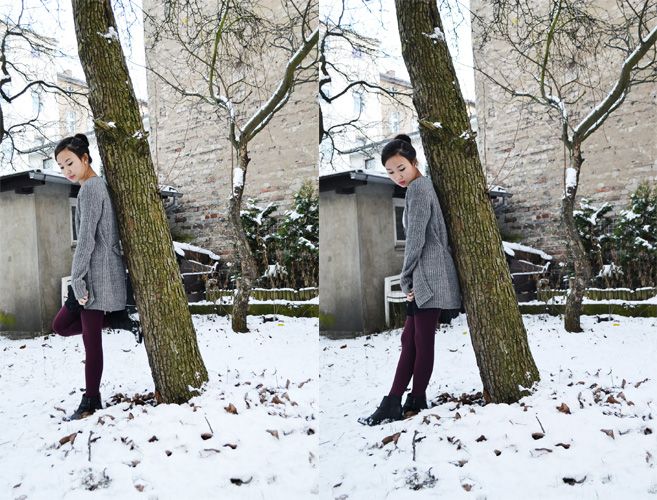 Striped Shirt: Gap | Knit: Gina Tricot | Skirt: Paige Flynn | Tights: Daiz | Boots: Betty London
Mein erster Outfitpost im Schnee überhaupt. :D
Es ist so verdammt kalt in Berlin, alles ist in weiß gehüllt und fast täglich kommt zusätzlich Neuschnee hinzu. Als Frostbeule schütze ich mich mit der altbewährten Zwiebeltechnik, greife auf Thermowäsche und Strick zurück und mummel mich draußen bei den eisigen Temperaturen in meinen dicken Daunenmantel. Allerdings weiß ich ehrlich gesagt nicht was ich machen soll, wenn das Thermometer wieder auf

-20°C

sinkt. :(
It's freezing cold in Berlin. To keep myself warm I have to layer my clothes, wear long HeatTec underwear from Uniqlo and much knit and hide myself in my large duvet coat. But what will I do if the temperatures fall
under 0°C
? :(
How do you keep yourself warm and fight against the coming Siberian winter?
Have a nice third Advent, guys! :)